General Non-RF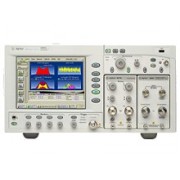 RF Test Solutions represents Keysight Technologies, one of the 2 largest oscilloscope manufacturers in the world.  World firsts include upgradable bandwidth and upgradable to MSO on some families.  We have a specification level for every application including: Hand held models from 20MHz to 200MHz with isolated channels, Low cost 2 & 4 channel bench instruments from 60MHz to 200MHz, mid range models from 100MHz to 1GHz 2 & 4 channel, high end real time models up to 110GHz bandwidth, high end sampling scopes with plug in modules up to 85GHz and specialised USB & PXI oscilloscopes/digitisers
Mixed Signal Oscilloscopes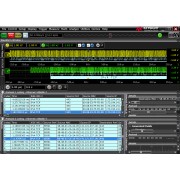 Keysight Technologies, one of the 2 largest Oscilloscope manufacturers were the first to introduce the concept of the Mixed Signal Oscilloscope to the world providing a user friendly integrated replacement for the Logic Analyser/Oscilloscope functionality required for design and service of modern combinational analogue & digital electronics. Now on their 3rd generation MSO technology whilst competitors are on their first. We have models from 60MHz analogue & 8 channel digital, right through to 6GHz analogue with 16 channel digital. Keysight Technologies also offers fully upgradable analogue to MSO models and a world first, upgradable bandwidth!
RF Test Solutions represents Keysight Technologies, the largest manufacturer of bench digital multimeters including models like the 34401A 6.5 digit which has been a standard 2nd tier reference meter and workhorse for almost 25 years. The 3458A 8.5 digit model is still considered the mainstay of calibration laboratories in New Zealand and around the world. The range now extends from 5.5 digit general purpose targeted specifially for University laboratories, through to the new generation 6.5 and 7.5 digit models capable of up to 1,000 readings per second. We also offer multimeters in USB format and in PXI format, as well as dedicated data acquisition platforms based on 6.5 digit multimeter measurement engines.
Audio Generators & Analysers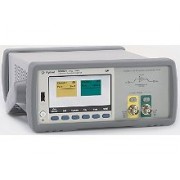 RF Test Solutions is able to offer an extensive range of low frequency generators and analysers from our partners Keysight Technologies, ADLink and VTI.  The range includes: General purpose function generators in single and multi-channel models, Audio Analysers including replacements for the industry standard 8903A/B/E in bench and USB format up to 8 channels, Digital Audio and Bluetooth audio analysers, USB based function generators and digitisers, dynamic Signal Analyser platforms and systems for the mechanical and acoustic industries and specialist high performance PCI and PXI digitisers.
Function & Waveform Generators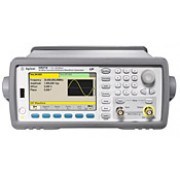 RF Test Solutions offers Keysight Technologies range of function and waveform generator products. Models range from low cost USB and basic bench models in the 20MHz to 120MHz range, through to specialised multi-channel models up to 96GSa/s for high speed optical and electrical communications and military simulation applications.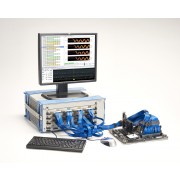 Whilst dedicated Logic Analysers and not as common as they once were due to the availability of off the shelf CPU's and Mixed Signal Oscilloscopes Keysight Technologies remains a market leader in dedicated Logic Analyser and Logic Analysis platforms when a Mixed Signal Oscilloscope is not enough. A range of fixed channel count platforms as well as modular systems cover you for channel counts from 34 to several hundred. Some models offer optional pattern generator capability and we have all the software and hardware processor specific support you need.
Keysight Technologies has an extensive range of impedance measurement and LCR component bridges. Models include: Hand Held LCR meters, mid range bench instruments up to 30MHz test frequency, high end dedicated bench instruments up to 3GHz test frequency, impedance fixtures and add on firmware for RF Network analysers, a comprehensive range of test leads and fixtures which can be used across a wide range of models.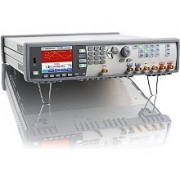 RF Test Solutions offers Keysight Technologies function generators and dedicated pulse generators. Even the lowest cost function generator now offers true pulse capability (and not just variable duty cycle square wave), and a number of dedicated instruments ensure we can meet any requirement from 1 pulse per 1,000 seconds to 12.5G pulses per second up to 100V amplitude.
Hewlett-Packard, invented the HP-IB bus for instrumentation control.  Also known as GP-IB,  IEEE488 and IEC625, this bus has determined how instruments and computers have been connected for almost the entire history of computing.  Whilst still a dominant method of connecting multiple instruments in an automation environment today, Ethernet and USB are also widely available on instruments developed in the last decade or more. In the same way GP-IB shaped instrument connectivity for decades, LXI (Lan Extension for Instrumentation) has become the modern replacement.  All our suppliers offer a range of interfaces depending on the design age of the product and the intended application. Software for developing application automation programs has also taken a major step forward in recent years from command line languages such as BASIC and C, to the new visual development languages such as Agilent Technologies VEE (Visual Engineering Environment) where programs are created using function blocks connected together as a flow chart. We offer a range of interfaces and converter options to help you connect instrumentation to computers including: GP-IB to USB and GP-IB to PCI interfaces, GP-IB to Ethernet hubs, USB hubs, GP-IB cables, LXI timing devices for IEEE 1588 PTP and Trigger and Sync devices for LXI based systems.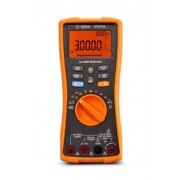 RF Test Solutions Ltd operates a sister web site www.testers.co.nz operating as an on-line store allowing customers to purchase from hundreds of different instruments with a cred card.  Instruments range from electrical products such as multimeters, clamp meters, power supplies, through to moisture meters, EMF meters, Temperature and Humidity measurement, chemical measurements, Boroscopes and much more. Please use the link above to our testers site for more information.