About » Key Staff
Key Staff
Lex Grubner - Managing Director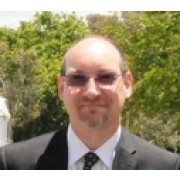 Lex is a founding Director of RF Test Solutions and a full time staff member with responsibility for the company's overall business and customer satisfaction. Lex has over 30 years engineering and sales experience in the New Zealand electronics and test & measurement industry. Prior to forming RF Test Solutions in 2001, Lex held business management positions with companies including Agilent Technologies, Hewlett-Packard and Philips. He initially worked in the instrumentation laboratory within Civil Aviation.
Sharon Grubner - Financial Director
Sharon is also a founding Director of RF Test Solutions and a full time staff member with responsibility for all financial and HR matters including accounts and order administration. Prior to forming RF Test Solutions in 2001 with Lex, Sharon had an extensive background in the electricity & energy sectors of the New Zealand Government.
Neil Haydon - Strategic Account Manager
Neil manages our key R&D and manufacturing accounts. He has over 25 years experience in the high technology test, measurement and networking industries based in the UK and Europe. Prior to joining RF Test Solutions, Neil held sales, marketing and business management positions with JDSU, Agilent Technologies, Tektronix and Hewlett-Packard.
Narrissa Bevan - Office Administrator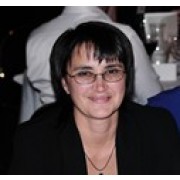 Narrissa is RF Test Solutions' Office Administrator and looks after all things administration including phones, shipping and the company's e-commerce website. Prior to joining RF Test Solutions in 2007, Narrissa had extensive experience in customer service and administration.
Michael Taylor - Senior Customer Services Engineer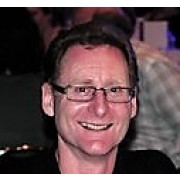 Michael initially joined our sales team at RF Test Solutions in January 2010 and moved to our laboratory as a Senior Customer Services Engineer in June 2012. He has over 30 years technical experience installing and maintaining telecommunications networks including HF radio, microwave radio bearers, fibre optic equipment, television bearers, data services and transmission networks.
Adrian Hill - Customer Services Engineer
Adrian has a BSc in Electrical and Electronic Engineering and is originally from the UK. He has over 10 years experience in high technology electronic product repair, engineering, testing & validation. Adrian joined the company in 2012 from MAS Zengrange and specialises in repair and calibration of instrumentation in our laboratory.
Mike Tecofsky - Laboratory Manager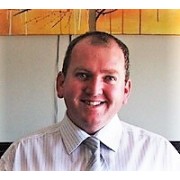 Mike joined RF Test Solutions in 2010 as a calibration and repair engineer. Having spent some time studying and travelling overseas, he most recently worked for UL, another IANZ accredited ISO 17025 calibration laboratory in Christchurch. In 2012 Mike was promoted to a Senior Customer Services Engineer and to Laboratory Manager in 2017. Mike is one of our laboratory IANZ Signatories.
Sophie Chen - Field Sales Engineer
Sophie joined RF Test Solutions in May 2016 as a field sale engineer. She has a Masters Degree in Electronics, a Bachelor's Degree in Computer Science and an Engineering Certificate. Prior to joining our company Sophie has had several years field sales experience with high technology companies including multinationals Texas Instruments and Everfine Corporation. When not hard at work she enjoys running marathons.