HP8753C Network Analyser (Rental)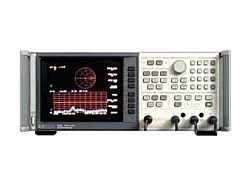 The 8753C Colour Network Analyser provides excellent RF network measurements for the lab and production test areas. The integrated synthesized source provides 1Hz frequency resolution and linear, log, list, power and CW sweep types. Three tuned, 300kHz to 6GHz receivers allow versatile independent power measurements over a 100dB dynamic range. The instrument has a 0.0-5dB dynamic accuracy over a 40dB range.
The 8753C is supplied with the 85047A S-Parameter Test Set.
HP85047A S Parameter Test Set
The 85047A measures reflection and transmission characteristics of two-port devices in either direction with a single connection.
Product status: Available